So, following on from my post about reward stickers, Master F has only gone and done it: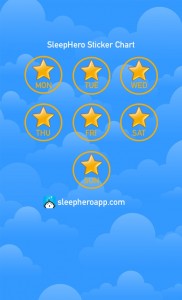 He stayed in bed from 7pm to 7am for 7 days of the week. What a superstar! While basking in the delight of this outcome we thought a small treat would befit such an achievement. When asked, Master F said he wanted "a pink felingo". Rather than kidnapping a real flamingo from Bird World we turned to eBay to source a suitable alternative.
We expected a small cuddly toy flamingo to drop through the door but in fact ended up with something so large that Keith Harris would have been proud of it (may Keith rest in peace).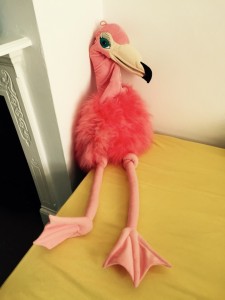 However, the felingo puppet creates great hilarity around the house and is a constant source of entertainment.
Sensing an opportunity, Master F then pulled a second full house the following week.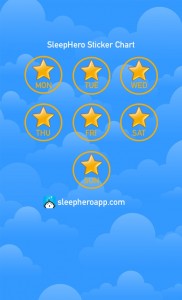 This is going to get expensive.
This time Master F chose a Moomin book; I can thoroughly recommend the adventures of these eccentric little characters pottering around Moominvalley.
Reward or bribery? I'll let you decide but for me it's a small price to pay for a good night's sleep.
SleepHero is available on the App Store and can be downloaded here.